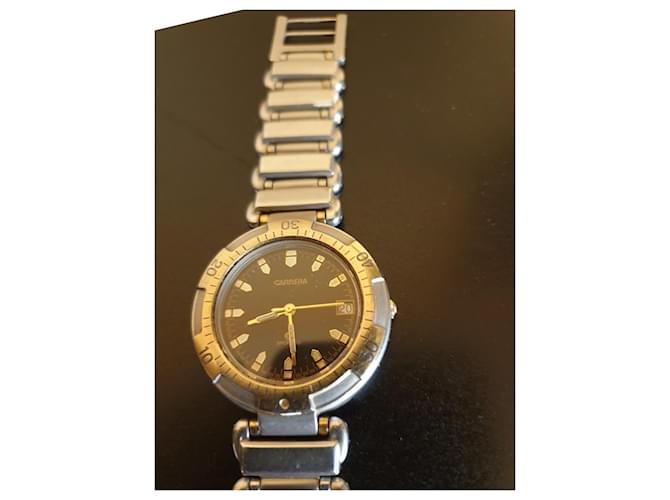 Description
Authenticity
Shipping
Returns
Payment
Carrera 00455159 Silvery
Watch at the handle
Carrera brand
Quartz watch
DE 1968 Watch made out of Porches Carrera
Weight 70 Gr
2 needles + 1 minutes all illuminated as well as the hours except minute hand
lined round dial Dial on top in gold plated 24 noted digits. 0.10.20.30.40.50
Black inner dial with Carrera & Sport C mark plus 30
C Logo in Gold on the Secure Clasp
Mesh watch
Back Dial inscription C + ALL STAINLESS STEEL WATER RESISTANT 5 A TM + No. 0045159
Watch that I have worn or reduced bracelet that I enclose to have returned
Men's watch is perfect for women
Total Length 17 cm Dial included
Width bracelet 2 cm ,Dial 3 cm
Takes out of my jewelry store for a paid cleaning and overhaul 56 euros
battery watch
Dial Thickness 0 ,5 cm
I don't know its purchase price anymore.
It is a very beautiful watch and moreover very rare.
...
...
...
...
...
Join the discussion
A question or a comment?