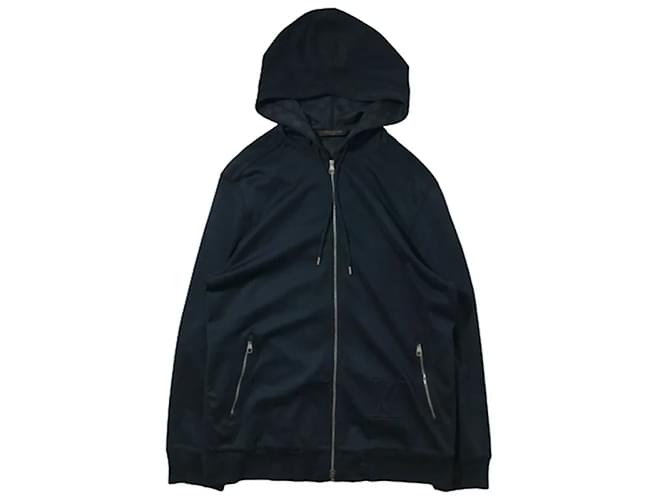 Description

Authenticity

Shipping

Returns

Payment
Louis Vuitton Men Coats Outerwear Black
LOUIS VUITTON Louis Vuitton Big LV Logo Parker Zip-up Hooded Damier Pattern S Domestic Regular RM121D MQJR40JDE Black Men Women

LOUIS VUITTON Louis Vuitton's Big LV Logo Parker Zip-up Hood has a Damier pattern.

* Domestic genuine Louis Vuitton Japan.
* Inner tag (although it is disappearing)
Part number "RM121D MQJR40JDE"
* lined ZIP specification model.

As it is a royal road design, you can use it for a long time without getting tired.

It is a very popular item, so please consider it as soon as possible.


[● Size ●]

[Notation / Manufacturer size]
- S

[Actual size]
Length approx. 64.5 cm Measure from the seams on the collar and torso to the bottom of the sleeves after the clothes Width approx. 52.5 cm Straight line connecting the armpits Measurement

Shoulder width approx. :
43.5cm Measure the straight line connecting the shoulder and the shoulder seam Sleeve length approx. 55.5cm Measure from the shoulder seam to the sleeve tip

We pay close attention to the measurement, but please note that some errors may occur.

[Condition] It is used to some extent.
The notation of the tag is disappearing,
The product itself is in good condition with no particular feeling of use.
If you usually buy second-hand clothes, you can wear them without any problems.
Please refrain from purchasing if you are not accustomed to used clothing or if you are nervous.
...
...
...
...
...
Join the discussion
A question or a comment?