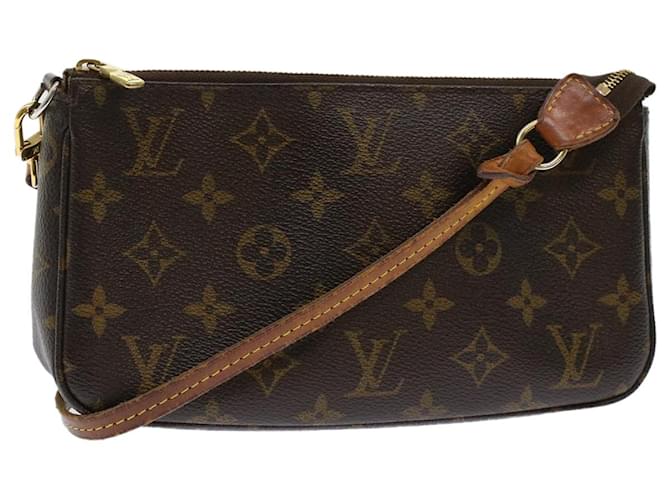 Description

Authenticity

Shipping

Returns

Payment
Organizer Louis Vuitton Pochette Accessoire Brown
BRAND: Louis Vuitton
model: Pochette accessoire
color: Brown
Material: Canvas
Inclusions: /
DIMENSIONS: W21cm x H13cm x D3cm
Serial number: ca2182
Country of origin: Spain
Retail price: 1100,00€
Condition: B - good condition.
The Louis Vuitton Pochette Accessoire NM is an exquisite pouch that exemplifies the brand's renowned elegance. Featuring the iconic Monogram pattern in the classic brown hue, this pouch is expertly crafted from premium Monogram Canvas material, showcasing Louis Vuitton's dedication to quality craftsmanship. The Pochette Accessoire NM style offers a versatile accessory that seamlessly combines style and functionality, making it suitable for various occasions. Whether used as a clutch or an organizer within a larger bag, this pouch embodies Louis Vuitton's timeless appeal and commitment to luxury.
The outside of the item displays rubbing, a slight loss of shape, and partial tearing. There are also slight scratches on the metal fittings. inside, there is rubbing and partial staining, and the pocket exhibits slight rubbing as well. Additionally, The corners show signs of rubbing.
We recommend that you view all photos before purchasing to ensure that you are satisfied with the condition of the item.

...
...
...
...
...